We hope everyone has survived the holidays and is looking forward to this year as much as we are. 2014 was a good year for BOSTON and we are already getting excited about plans for 2015. We want to thank all our fans for the amazing response to our tour last summer; we had an awesome time thanks to the incredible support you all gave to us. And even more important, we raised a lot of money for worthy charities that protect lives both human and non human, including the Sea Shepherds, Shriners Hospitals for Children, and numerous other animal protection and hunger relief programs.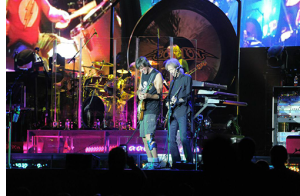 In the oddball news department, we have just found out that BOSTON's "Life, Love & Hope" album has been released on vinyl. This had always been part of the release plan, and great expenditures of time and money went into making analogue mixes of much of the album so that serious listeners could hear the original analogue sound of the recording, instead of the now typical sound of vinyl cut from digital mixes. So why aren't we celebrating?
Unfortunately, as the world has converted to digital for virtually everything, even when it's a bad idea, the facilities available to master an album from analogue tape directly to vinyl have nearly all gone away, and those that remain are not equipped or maintained like the rooms were 20 years ago. The end result for the latest BOSTON album was an unacceptable vinyl master that had clicks, static, and drop outs during many of the quiet segues between the cuts.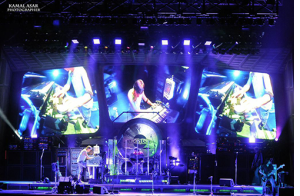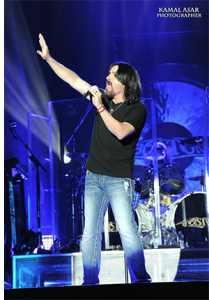 While the tracks for the most part have that beautiful sweet natural sound only analogue can produce, the damaged reproduction in the segues ruined the experience for me, and there was no way I could allow it to be released as a BOSTON album. Our summer tour was in full swing by the time I reviewed it, and there was no possibility of mastering again, even if a better facility could be found. I made the decision to reject the vinyl master which meant all the effort to create it would be for nothing. Or so I thought.
Imagine my surprise when I was notified that in spite of the rejected test pressing, albums had been stamped and delivered by a company under contract with our record label! While I've been very happy, and continue to be happy, with our current label, I want BOSTON fans to know that this vinyl reproduction of "Life, Love & Hope" does not meet my standards as producer. On the plus side, if you buy one of these beautiful new two-record sets, for the most part it will sound orders of magnitude better than your MP3 downloaded version!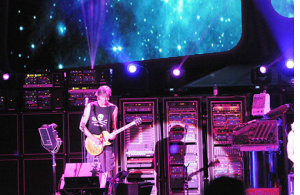 What's next for BOSTON? Thanks to the fantastic response to last year's tour we're planning to bring our show to as many venues as we can again in 2015, and we're trying to decide which BOSTON songs to add to our set for this year. Any ideas?
Wishing you all a great year and looking forward to seeing you again,
~Tom Scholz